Host
Jane Krakowski
Band Leader/Announcer
Randy Jackson
Broadcast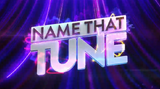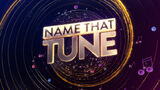 FOX: 1/6/2021-present
Packager
Eureka Productions
This is chronicling the current version of Name That Tune.
Format
This version is played like the 70s & 80s versions, only this time, the contestants are playing for cash. Also only two rounds are played with the first one different every game. In that first round, six tunes are played with the first one worth $1,000 and each subsequent tune worth that amount more up to six.
NOTE: In case of time constraints, any tune not named would be edited from the program.
Games
Regularly played sub-games on the show included:
Title Track: This is the new title for Tune Topics. All of the song titles fit into a given category and each one has three songs. Two categories are played each time it's played.
By Request: Six categories are played and the players can choose from any one of them.
Remix'D: These are tunes played in a different genre.
Spin Me Round: This works like the original rules of Melody Roulette. A video wheel with different genres is spun. When a genre is landed on, a tune from that genre is played. The wheel is programmed so that no genre can be landed on twice or more.
On Shuffle: A list of songs would be scrolled down until it settles on six artists. Randy and the band would play songs from each of those artists (one per artist).
Bid-A-Note: Jane would read a cryptic clue to a song, and the players would alternate bidding as to how few notes they needed to identify the song (as in "I can name that tune in three notes"). The maximum bid is ten notes. Bidding ended when one contestant finally challenged the other to "Name That Tune", or when one player bid one note. After bidding, Randy's hand would show to play the notes, after which the player had to name that tune. If the player was correct, he/she scored the money for that tune, but if the player could not name it, then the opponent will have a chance to steal by hearing all ten notes. Four tunes are played, with the first tune is worth $10,000 and each subsequent tune is worth $5,000 more up to $25,000.
---
The player with the most money at the end of the game, wins the game, keeps their money, and goes on to play the $100,000 "Golden Medley" bonus round.
Golden Medley
This is played just like the 70s & 80s versions. Again, an incorrect answer ended the game. Passing on a tune by buzzing in and saying "pass" will again move on to the next tune. If time remained on the clock after all tunes were played, the contestant could attempt the passed tune(s) again. Each correct answer is worth $10,000, and if the winning player can name all seven tunes within 30 seconds they win an extra $30,000 for the Golden Medley grand total of $100,000.
Links